PVC-Free Posters
We are now offering PVC-free posters, which are eco-friendly and just as effective for a wide range of short and medium-term promotional applications. As we all should be aware, our environment is at the stage where each of us, business and individuals alike, should be taking the initiative to reduce our carbon footprint in some way or another. Our desire to help the environment has led us to create this new product so that we can all do our part in saving our planet!
Keep plastic out of landfills.
In the U.S. 66% of paper is recovered and recycled vs. only 8% of Plastic *Cradle to Grave Life CycleAssessments, 2018 Boustead Consulting Ltd.
Types of PVC Free Posters
Our PVC free posters are unique and come in various options for all events. We offer a huge range of posters for you to choose from according to your needs. Perfect for any occasion and are recyclable, eco-friendly, reusable and water resistant.
Imagemax Posters
100% Paper-based and fully recyclable alternative to PVC plastic.
Engineered paper to replace and behave like plastic.
High integrity, coated 2 sides, manufactured with cellulose based fibers.
Pressed into a smooth dense board, providing superior print and stability.
Perfect for tripod signs, table tents and podium signs.
High visibility branding for any venue.
Multiple sizes and custom sizes available.
Meets criteria for ESG and LEEDS Credits.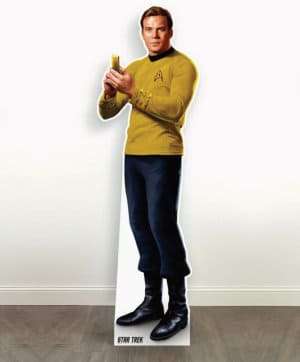 Converd Board Standees & Cutouts
Engineered paper performs like plastic but is 100% paper-based and fully recyclable.
Environmentally responsible, paper-based rigid board for structural signage.
Bright white, dimensionally stable, rigid board for indoor and limited outdoor use.
Perfect for tripod stands, table tents, hanging signs and podium stands, for any venue.
Multiple sizes and thickness.
Meets criteria for ESG and LEEDS Credits.
Converd Board Structural Signage
Fully recyclable paper alternative to PVC, Gator, Sintra and Coroplast.
Made of 100% plant based fibers with a minimum of 10% post consumer waste.
Rigid board is perfect for structural signs and for free standing or hanging POP.
Easy to cut and hang.
Lighter to transport saving your shipping costs and the environment.
Available in 1.5mm, 3mm, 4.7mm and 6mm thickness.
100% blue-bin recyclable.
Meets criteria for ESG and LEEDS Credits.
SwedBoard Foam Signage
Composite board made with a core that is 97% air.
Outer layers are made from paper fibers making the product very strong and lightweight.
PVC Free alternative to PVC Coroplast.
Crush resistent, extra strong and moisture resistent makes it perfect for 3D construction.
100% blue-bin recyclable.
Meets criteria for ESG and LEEDS Credits.
DIGISCAPE REMOVABLE DECALS
Removable pressure sensitive eco-solvent based adhesive peels off cleanly.
Reposional and reusable several times.
Latex saturated, making this decal very durable and excellent for directional signs.
Decals stick to most surfaces including windows, doors, garbage cans, elevators and only limited by your imagination.
Our decals are 100% paper-based and fully recyclable.
Meets criteria for ESG and LEEDS Credits.
Are you Looking for Reusable PVC Free Posters for Your Next Event?
PVC free posters are a great solution for short-term as well as long term events, they are a great print-advertising solution for every business industry. Every business, big or small, must invest in these sustainable posters to help reduce their carbon footprint while taking care of various marketing activities. So, what is stopping you? Contact us today for your PVC free poster and get going.