Custom Shaped Signs
Enhance your guest experience with custom shaped signs. Identify groups or sub-groups of guests in hotel lobbies and when loading buses. Our custom lollipop signs are the final touch to a successful guest program.
Custom Shapes Available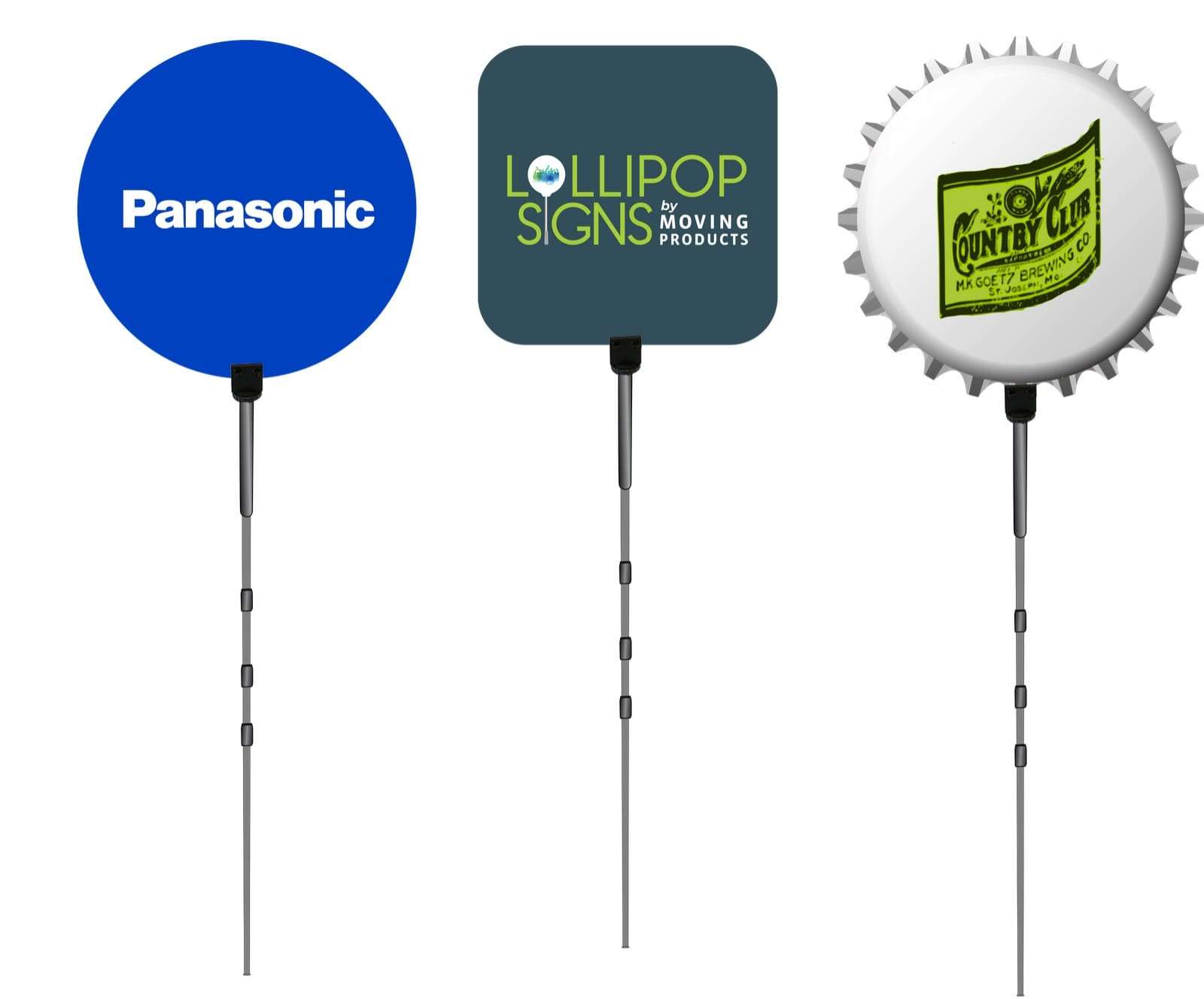 Specifications
Durable, Lightweight, Sturdy, Re-usable Component Design System allows you to change the sign in minutes. Allows for re-use of monopole and UPA.
FEATURES:
Thickness: 6mm
Weight of Sign: 220-400 gms (0.48-0.88 lbs)
Plastic UPA:
– 17 gms (0.037 lbs)
– 3 cm high
– 1.5 cm thick
Monopole: 340 gms (0.75 lbs)
Get in Touch Today!
We Ship Worldwide
Our Lollipop Signs have travelled the world and can be found at major events, including FIFA World Cup, NCAA, PGA Events, The Olympics, and The Super Bowl.
Free Quotes. Free Artwork. Fast Service.
Want a quote for your next event? Request for a free estimate here.
Follow Us!
We want to stay in touch with you! Please follow us on social media so we can keep updated.
You may also send us your inquiries and other messages here first.